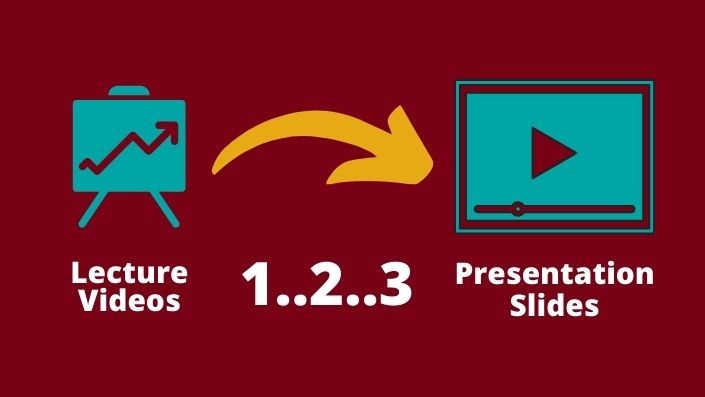 Save Time And Money Creating
Your Own Course Videos
Presentation Slides To Lecture Videos
In Three Easy Steps
Sign up for the wait list
First Name
Last Name
(function($) {window.fnames = new Array(); window.ftypes = new Array();fnames[0]='EMAIL';ftypes[0]='email';fnames[1]='FNAME';ftypes[1]='text';fnames[2]='LNAME';ftypes[2]='text';fnames[3]='MAILCODE';ftypes[3]='text';}(jQuery));var $mcj = jQuery.noConflict(true);
DOES ANY OF THIS SOUND FAMILIAR?
TOO MANY CHOICES WHEN IT COMES TO TECHNOLOGY
So many different software tools out there and when you ask for help in a Facebook group, you get 50 different suggestions. Where to start?
FRUSTRATED WAITING FOR CONTRACTORS OR THE KID DOWN THE STREET
Now you are waiting for them to finish converting your presentation. And once they are done, you are stuck waiting for them to fix errors or make changes to the video.
LOSING SALES BECAUSE YOUR COURSE IS NOT DONE
You are paying for all these services like course & web hosting, email services, software subscriptions and you are not bringing in any money because your content is still not done.
HAVE NO BUDGET TO HIRE ANYONE
Putting together your first course and you have no budget to hire anyone until you have money coming in.
YOU DON'T WANT TO APPEAR ON CAMERA IN YOUR COURSE
You are camera shy or don't want to worry about getting "camera ready" to record your videos.

You are in the right place!
I can help you!
I'll teach you a process that will work for you no matter your platform and budget.
In this course I'll be working with you to take your existing presentation slides to create videos to use in your online course.

The beta content will be released over the first week of the course.

If you sign up today, you will have "Founding Member" status which will give you access to a generous affiliate program and future bonuses. Please note this beta will be limited to a small size class so secure your seat now.
As "Founding Member" students, you will be given an opportunity to become a 50%-50% affiliate of this course as well, any upcoming tech courses. Which means, anyone you refer to this course using your affiliate code you will receive 50% of the sale.

What to expect in the course?
Three modules and a bonus section.
This course is broken down into three sections that help simplify the process of creating videos from your presentation slides. As well there is a bonus section with full tutorials and a Q&A section.
Step by Step Video Instructions
All of the lessons have step by step video instruction, broken down into easy to follow tasks. After years of teaching technology courses, I've found short tutorial videos are one of the best way for students to learn how to use new software.
Access to a Community of Course Creators
An invite to my Private Facebook Group & my free Course Creators Toolbox Facebook Group. Also you'll be invited to "Virtual Office Hours", where I will answer students questions and share tips & tricks.
WHAT'S INSIDE THE COURSE?



Frequently Asked Questions
When does the course start and how long is it?
The beta course starts March 23 and modules will be released through the week. In less than seven days I'll show you how to prep your slides, narrate slides and produce a videos.
How long do I have access to the course?
How does lifetime access sound? After enrolling, you have unlimited access to this course for as long as you like - across any and all devices you own.
What if I am unhappy with the beta course?
I would never want you to be unhappy! If you are unsatisfied with your purchase, contact me and let me know why your unhappy (so I can improve the course) with the course in the first 30 days and I will give you a full refund.
Who is this course for?
If you are having to teach remotely, this course is for you.
I don't have any money for software.
That's ok! You don't need to buy expensive software to get started. In the course I'll share with you multiple ways to create your videos using free software.
I can make money taking this course?
Yes, as a founding member of the course you will receive an affiliate code for 50% commission. Once the beta is over and the course is released, the course it is going be priced at $97. So any one you refer to the course, you'll receive 50% of any sales.
Why can't I use YouTube to figure out how to do this?
If you spend enough time on Youtube you can find pretty much anything. But how much time and energy will you waste trying to find those answers.
How much are you going to charge for the course after the beta is over?
Once the beta is over the course will be priced at $97, so now is the time to get more than 70% off.
This course is closed for enrollment.